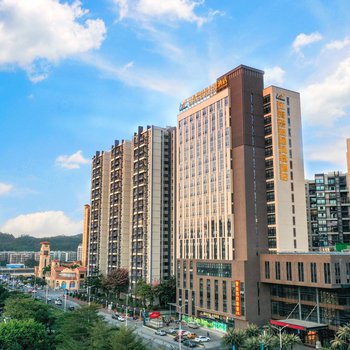 The Jianghai Country Garden Phoenix Hotel is a great choice for guests looking for accommodation in Jiangmen, having been recently opened in 2019.
Jiangmen East Railway Station is located approximately 2km away from this hotel. There is no shortage of things to see in the area, with the Nanquan Mountain Ecological Park, Zhiduobao Ertong Zhuti Qinzi Amusement Park and Baishuidai Folk Belief Area all nearby.
This hotel makes a great place to kick back and relax after a long day of sightseeing. For those driving themselves, parking is provided on site.
There's never a dull moment at this hotel, our guests indicate that the facilities are excellent. This hotel is a popular accommodation for guests traveling for business.